Welcome to the Official web-site of "CzechVillageCedarRapids.com"

This site is hosted and maintained by

 the Czech Village Association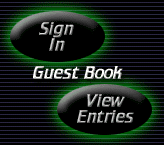 Ads placed at the top of this page are 287 x 127 pixels in size, format- JPG or GIF


For more information about Ad placement call (319)365-1944


Celebration of Svaty Mikulas Day and Tree Lighting

Join Svaty Mikulas, the Angel and Devil for a traditional Czech/Slovak kick-off to the holidays.  The trio will greet children with candy or potatoes.  There will be singing by the Czech Heritage Singers and a short presentation on the customs and traditions of the Czech/Slovak Christmas.  Then we will form a candle lit parade to the bandstand where we will light the Christmas tree and all of the Ave.  The celebration starts at 5:30 with cookies and hot chocolate.   This ancient tradition will start the Deck the District weekend.  Artisan Santurary-45 16th Ave S.W.